Narrated by Lee Jia-fu, psychiatrist, Taipei Tzu Chi Hospital
Interviewed and compiled by Hong Jing-jing
Translated by Wu Hsiao-ting

2023-09-20
People with schizophrenia do not show a higher inclination for violence than the general population. Their hallucinations and delusions are caused by excessive dopamine secretions. They require medical treatment and rehabilitation.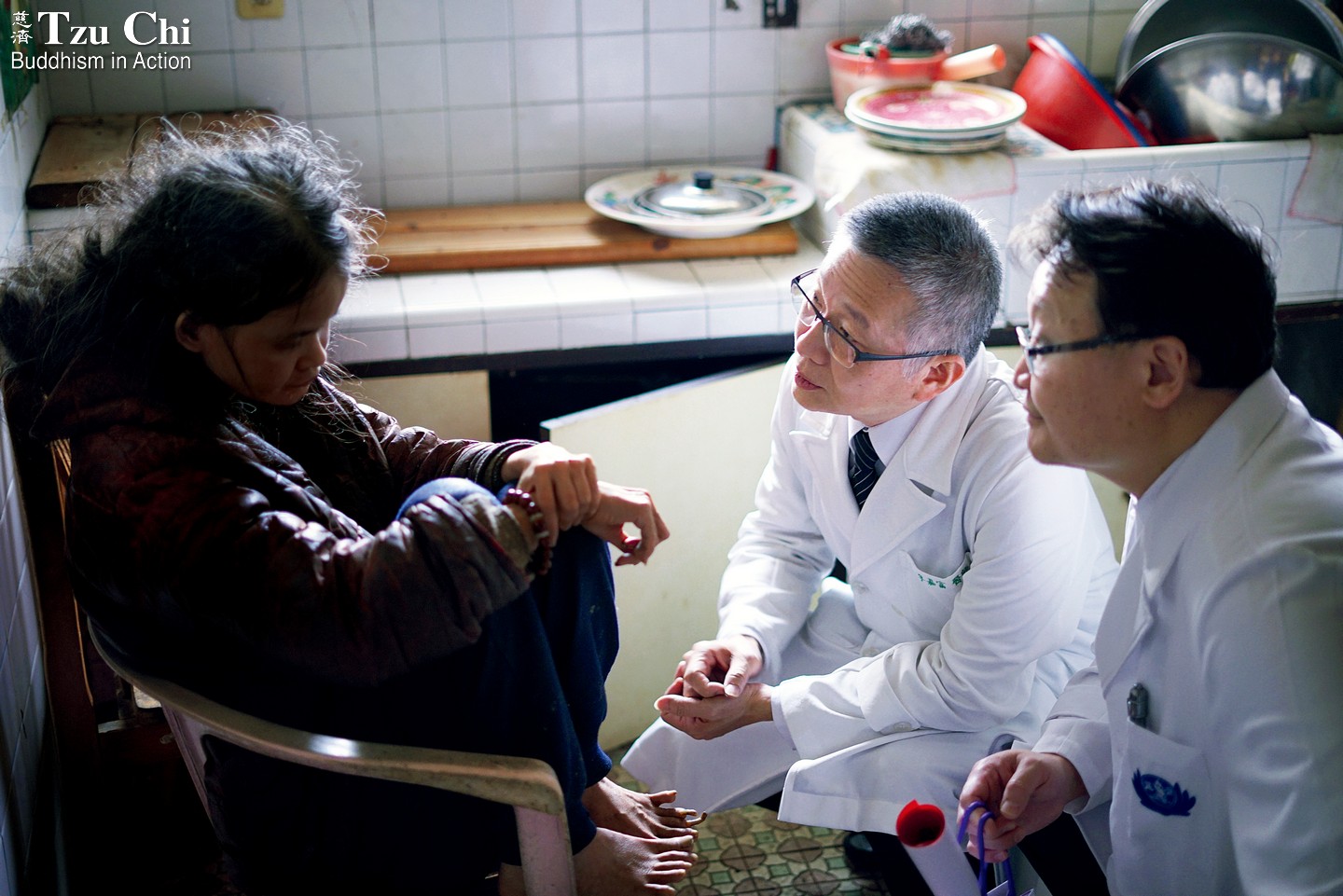 Q:How can you identify if someone is suffering from schizophrenia? When is it essential to seek medical attention?
In clinical practice, the term delusion refers to the state of inventing things that do not exist, believing them to be true, and steadfastly clinging to these beliefs, despite others' attempts to persuade or provide evidence to the contrary. Hallucinations, on the other hand, occur when one's sensory perceptions receive stimuli that do not actually exist. That's why others cannot perceive another's hallucinations. For instance, a patient may hear voices that others cannot hear. When these symptoms of disordered thinking and perception persist and significantly impact a person's sense of reality and judgment, the condition is identified as schizophrenia.
There is a simple method for assessing a person's mental state known as ABCD. "A" stands for Affect, Attention, Appearance, and Attitude. This involves observing whether a person appears emotionless, excessively excited, depressed, or experiences rapid mood swings.
"B" represents Behavior. Patients with schizophrenia may display acute and contradictory states of confusion, such as smiling while talking about their recently deceased father or speaking incoherently and providing unrelated answers to questions.
"C" stands for Cognition. In a delusional state, individuals may experience heightened suspicion, leading them to doubt the intentions of strangers and fear that they might be plotting against them. The most prevalent symptoms include visual hallucinations, in which the patient sees things that do not exist, and auditory hallucinations, where they hear voices when no one is speaking. These experiences cause them to become detached from reality.
"D" represents Drive. For instance, a person may feel disinclined to interact with others and appear emotionally indifferent when expected to express emotions. You might notice someone you know becoming more withdrawn and isolated. He or she might have once been a top-performing student in class but now shows a lack of interest in attending school or participating in any activities, becoming more lethargic and unmotivated.
Usually, when people recognize the need for assistance, they recommend professional counseling. In Taiwan, involuntary hospitalization is regulated by the Mental Health Act, which provides a specific definition for severely ill patients. This includes individuals who exhibit significantly detached thoughts from reality or bizarre behaviors to the point where they cannot handle their own affairs. Moreover, it necessitates an evaluation and decision by a compulsory examination committee, authorizing hospitalization only if there is genuine evidence of dangerous behavior towards others or self-harm.
Q:Why do schizophrenics experience hallucinations or delusions?
Individuals with schizophrenia experience hallucinations or delusions due to excessive levels of dopamine, a neurotransmitter, in the brain.
When dopamine activity is too strong, it causes excessive sensitivity. The brain cannot selectively focus attention, and unwanted information floods in, making concentration difficult. It's like hearing someone hissing insults and accusations in your ear, even if you don't want to listen.
The sensory experience of a person with schizophrenia is as if you were to record the bustling environment of a metro station, capturing numerous voices and ambient noises, then play back the recording at a high volume while wearing headphones. The overwhelming cacophony, especially if experienced at night, can induce feelings of fear and anxiety.
Schizophrenia is diagnosed when hallucinations or delusions persist, and behaviors become chaotic, for a period of more than six months. The condition is more likely to develop between the ages of 15 and 25, with a higher incidence around 19 or 20. For example, some young men who usually lead a secluded life may experience increased stress when they fulfill their mandatory military service and undergo group living, leading to a worsening of symptoms.
Q:Is recovery possible for patients with schizophrenia?
Based on past clinical statistics, around one-fourth of individuals with schizophrenia have a good chance of recovery. Half of them may experience recurrent episodes, requiring long-term medication management. Another quarter of patients may have limited recovery even with drug treatment. The primary challenge arises from patients' lack of insight into their condition during the initial stages, resulting in resistance towards seeking treatment, which becomes a significant hurdle in the therapeutic journey.
There exists an optimal golden period for treatment in the first two to five years after onset. Early detection and intervention are strongly advised to prevent severe brain damage. The latest generation of antipsychotic medications has reduced side effects, fosters improved functional recovery, and provides the option of long-acting injections. Recent research indicates that due to substantial advancements in treatment effectiveness, the number of patients requiring hospitalization, including long-term stays, has decreased.
Q:Is schizophrenia hereditary?
In the realm of mental disorders, conditions like anxiety and depression are more closely related to psychological and social stress. Their occurrence is more likely influenced by external stressors. For example, the COVID-19 pandemic resulted in a 25 percent surge in global cases of anxiety and depression. On the other hand, while schizophrenia may have some connection to stress triggers, it is primarily associated with one's inherent constitution. Thus, the likelihood of schizophrenia occurring in the general population remains relatively constant, at approximately one percent.
If one parent is affected by the illness, the likelihood of their child being affected is about 12 percent. If both parents are affected, the probability increases significantly to 40 percent, but it is still not a certainty that the condition will be inherited. Focusing too much on the hereditary aspect may cause individuals with a genetic predisposition to feel helpless against their fate. Instead, the emphasis should be on whether individuals with genetic susceptibility can develop strong resilience to stress, potentially preventing the onset of the condition during their lifetime.
It's important to stress that not everyone with a family history will develop the condition. Additionally, diseases associated with genetic factors related to dopamine have been found to be connected to increased creativity. Thus, some individuals with the genetic trait become university professors or innovative inventors as a result. Others with the trait are more susceptible to issues like alcohol addiction or antisocial tendencies. The outcome depends on how this genetic trait is channeled.
Q:When someone exhibits symptoms of schizophrenia, how can those around them help?
Patients do not exhibit a higher tendency for violent behavior. When they experience hallucinations or delusions, it is crucial for those around them not to immediately dismiss or actively reinforce these experiences. These hallucinations and delusions feel genuinely real to the patient, so denying them can foster feelings of mistrust. On the other hand, some people, in an effort not to invalidate the patient's perceptions, may even claim to have had similar experiences, unintentionally reinforcing the delusions and exacerbating the symptoms. All of these responses should be avoided.
Suppose the person experiencing hallucinations or delusions says, "I personally saw an alien. Do you believe in aliens?" In such a situation, it is advisable to first understand the reasons behind their statement. You can ask, "Have you had a direct encounter? What happened during that experience?" or "So you've been feeling like aliens have placed a listening device on you, and that must have made you uncomfortable, right?" Instead of reinforcing the belief, show empathy by understanding their emotional experience.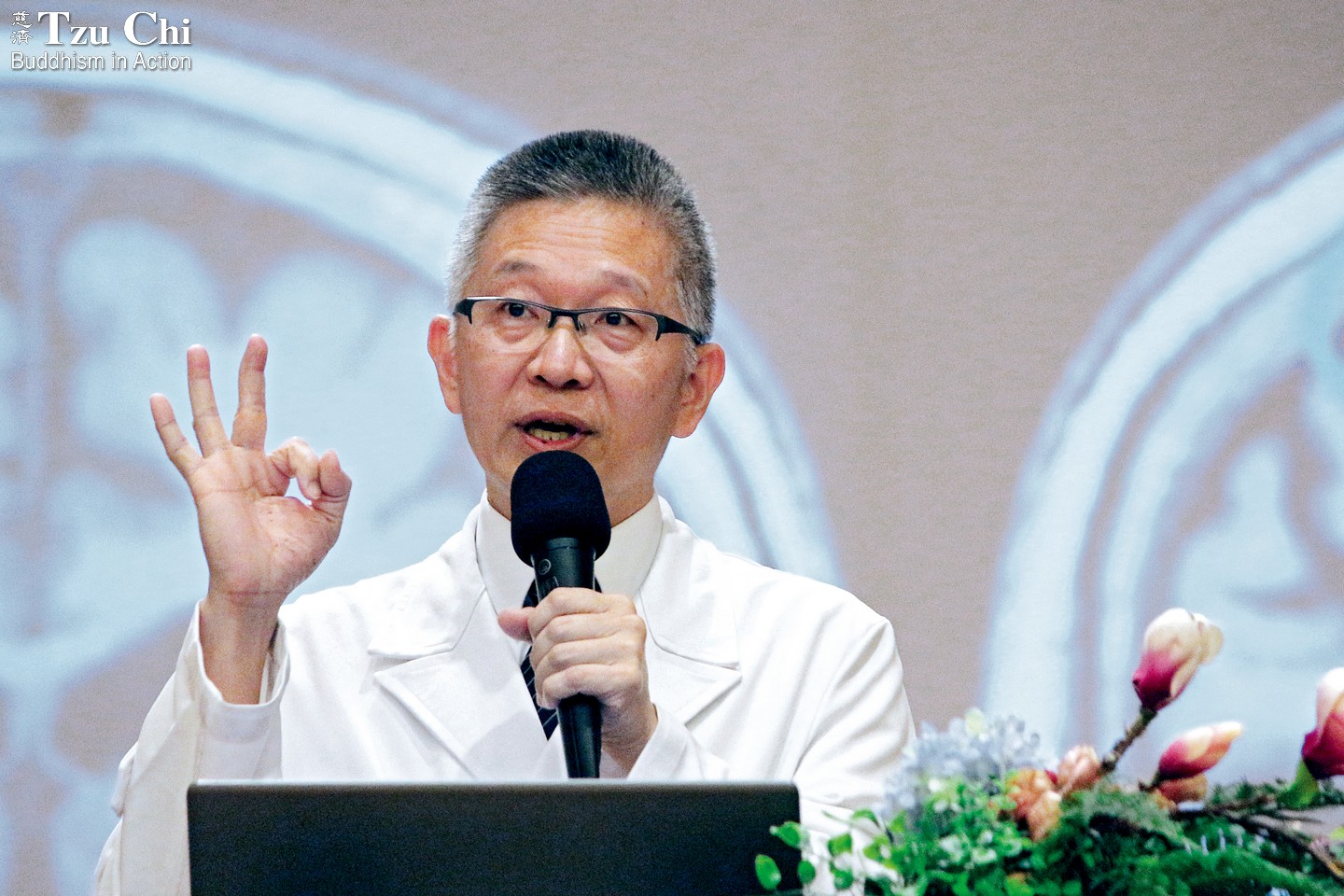 Reminders From a Specialist:
When supporting individuals with schizophrenia, remember to offer care and companionship while also encouraging them to seek medical treatment for their condition.
The brain's overproduction of dopamine can cause heightened sensitivity, akin to wearing headphones with the volume turned up, making it challenging to shift attention or concentrate. This heightened state can lead to feelings of fear and anxiety.
The newer generation of antipsychotic medications has fewer side effects and promotes better functional recovery. The primary hurdle in effective treatment arises from patients lacking insight into their condition during the early stages of the illness, as they may not acknowledge their sickness and display resistance towards seeking medical help.
The likelihood of developing schizophrenia is influenced by genetic predisposition, but not everyone with susceptibility will necessarily develop the condition. A crucial factor lies in whether one can cultivate better resilience to cope with stress.
Q:What is the best way to assist individuals with schizophrenia in their rehabilitation?
The core principles for individuals with schizophrenia to achieve recovery or improve well-being include "accurate understanding of the illness, early medical intervention, consistent treatment, adopting a healthy lifestyle, and returning to work." Taiwan now has a well-established community mental health and rehabilitation system, encompassing daytime hospitalization, community rehabilitation centers, and recovery homes. Through the implementation of daytime ward rehabilitation, we are now able to annually provide life training to ten percent of chronic psychiatric patients, helping them reintegrate into the community or the workforce.
Medical predictions suggest that there is a possibility of a gradual decline in hospitalizations for new acute psychiatric patients in Taiwan within the next ten years, due to an aging population and declining birth rate. Furthermore, the continuous advancements in medication and injectable treatments are expected to reduce the number of patients in chronic psychiatric wards. Community healthcare policies will promote the establishment of more recovery homes or rehabilitation centers in local communities. Skilled professionals, including psychologists, social workers, and occupational therapists, will play a crucial role in helping patients prepare for their return home and assisting those with stabilized symptoms on their journey towards employment.